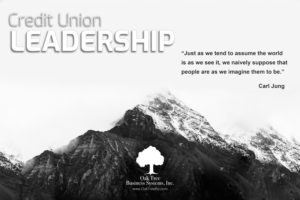 In a commentary article posted on CU Management, our CEO, Richard Gallagher discusses the end of another year and how it affects credit unions. A few great inspiring quotes to help inspire your credit union leadership as well.
There are so many things to do before the end of the year: new budgets, policies, mergers, systems, digital, digital, digital, and, of course, strategic planning for regulatory compliance. We understand the frustration. With 30-plus years of experience in providing always-compliant forms, finding balance is tough. So how do you do it? How do you strike a balance between managing operations, meeting year-end goals and planning for the new year without the Grinch coming in to ruin Christmas? Here are a few time-tested tips based on quotes from famous people. We are not sure if they will help with your holiday preparations, but they will make a positive impact on your business areas for sure.

1. "If you tell the truth, you don't have to remember anything." This Mark Twain quote speaks to a universal truth: authenticity. It is especially important during this stressful time of year. To be effective with your credit union operations, be consistent. Be results-driven. Be passionate. Let your staff know when you are stressed and don't forget to let them know when they have exceeded expectations. Being an authentic leader will help your team keep pace for the remainder of the year and set performance expectations for the next. 

Richard Gallagher
To read more about how your credit union can navigate mobile banking and the solutions, go check out the CU Management article and then maybe check out our credit union forms and documents which we provide all the necessary training to ensure your CU is ready to lead the way.
(note: this is an older blog entry and has been edited since originally posted.)