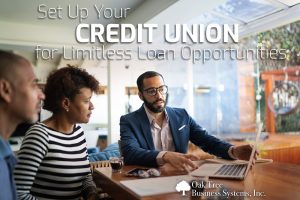 In an expert opinion article posted on credit union Times our CEO, Richard Gallagher, discusses credit unions & limitless loan opportunities.
Are you taking full advantage of your credit union's lending potential? Regulations and compliance rules continue to change as the lending landscape shifts toward new demographics, namely millennials. This newer market segment operates in a completely different manner than its Generation X and baby boomer counterparts.

For one, they lean into fintech. Young Money cited 92% of millennials choose a financial institution based on digital services and 30% have at least one financial product not offered by their financial institution. Folding them into your lending program can make a huge impact on your credit union. All three of the above generations want to spend money, and you have the capacity to make it happen. The key lies in knowing each demographic, yet that can come off as generic and non-actionable. To be specific, you must know your members and know them well.

Make sure your board and staff knows the community and its nuances. Think in broad terms first. Have large employers entered or exited your space? How has the community makeup changed in the past five years? What about the past decade? Are there any economic factors impacting your community, city or state? Understanding large factors that shape your community enables you to pinpoint member lending needs with laser focus.

Richard Gallagher
To read more about how your credit union can increase its lending growth opportunities go check out the CU Times article and then check out our lending documents for your credit union.
(note: this is an older blog entry and has been edited since originally posted.)