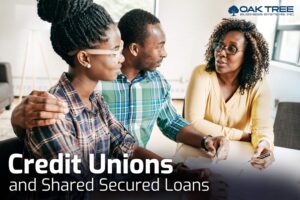 Do you have a marginally creditworthy member? Members who do not have an established credit history? A millennial perhaps? Why not turn them into a bona fide buyer with share-secured lending? The end result could make them lifelong lending customers. Let's take a closer look. First, a little backstory is in order. Forbes cited a recent study conducted by the American Institute of CPAs which sheds some light on the issue. According to the study, "more than a quarter of millennials surveyed had missed a bill or been contacted by a creditor due to late payments." This is primarily due to the fact that millennials are financially illiterate. They are used to things just happening, and rarely follow up or follow through as a result. Plus, they are a bit nomadic, moving more than any other demographic. All of this adds up to poor financial management. So, let's look a bit more into credit unions & shared secured loans.
So What Does This Mean for Millennials and Credit Unions?
Millennials: The Perfect Share Secured Loan Customer! They are the perfect customers for a share-secured loan. Our lending forms package includes the perfect application process. All forms are compliant and up to date with state and federal regulations. Your members can apply for loans and use their savings or checking accounts as collateral.
Establish Credit History
Share secured lending is a great way for millennial members to establish a solid credit history. This will pay huge dividends for them (and your credit union) in the long run. Share secured lending could easily turn a millennial member into a loyal member for life.
Repeat Buyer
Once they have paid off the loan, the feeling of confidence and pride will allow millennials to pursue other lending opportunities with you. A millennial member could turn into a product buyer for auto loans, CDs, retirement accounts, and home equity lending down the line. This is why we refer to share secured lending as Millennial Financing 101. Now is the time to tap into the millennial demographic. They are going to be the largest target demographic in a few years, just as boomers were before. If you have millennial members at your credit union, now is the time to engage them. If you don't, now is the time to pursue them. Help them take control of their financial futures with a share secured loan, and secure long-term lending growth for your credit union in the process.
And when your credit union is offering a shared secured loan or any other type of lending then they should see our lending documents to ensure their credit union members are given the best forms on the market, keeping you all compliant!