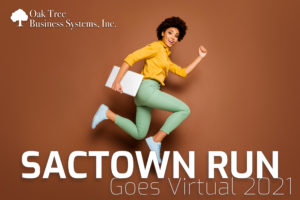 When Covid hit last year we saw a lot of our favorite events end up being canceled, and as time went on we in the credit union industry found new ways to adapt to the "New Normal". We have seen many annual events go virtual as well as many credit union conventions and conferences as well. This year the Sacramento Running Association is hosting their SacTown Virtual Run 2021 as a Virtual 5k and we are once again a proud supporter for this great cause.
They are allowing the runners to be more than just runners as they can participate in a myriad of ways. It is a great way to help raise money for the Children's Miracle Network of Hospitals and you should really sign up today as the event is coming up very soon!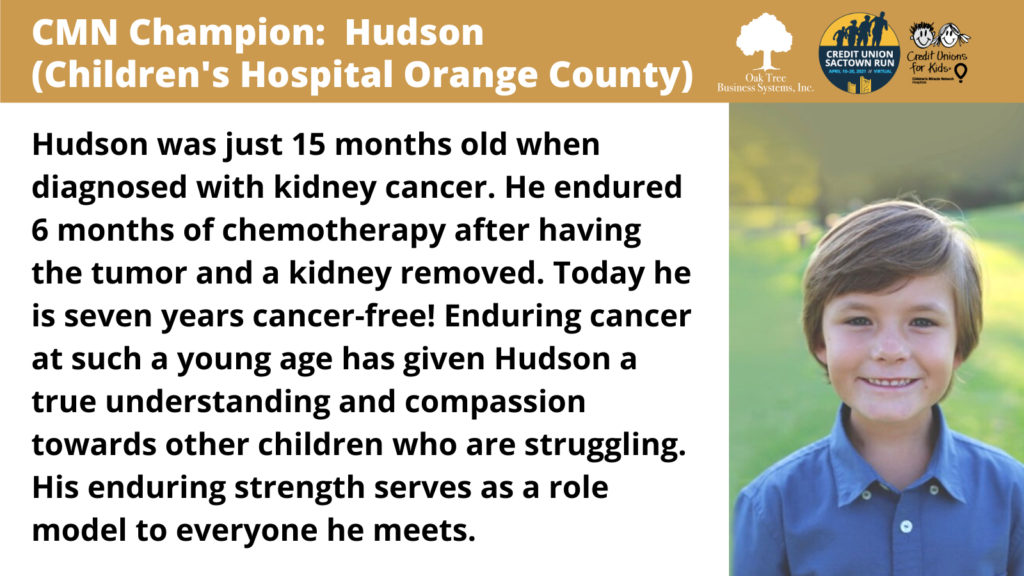 All of the money raised goes to the hospitals and our money is going to help the Children's Hospital Orange County (CHOC), a great charity that many in our organization have long great histories with. They are busy every day helping kids of all ages with problems, such as Hudson. Hudson was only 15 months old when he was first diagnosed with kidney cancer. He then went through a surgery to remove the tumor and a kidney. The brave child then endured 6 months of chemotherapy. Today he is seven years cancer-free! It is hard enough for adults in battling cancer, but it has to be even more difficult for a child to be brave in such situations.
That is why we are so proud to help this organization and the charity. Once again, be sure to check out the run and sign up!