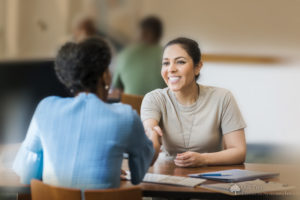 Is your credit union looking to grow or better accommodate your members?
Take the opportunity to offer the Spanish-speaking community compliant forms. They could be an integral part of your credit union family. You may be preventing or halting growth potential if you only offer English forms. To help, Oak Tree has a wide range of forms available for Spanish-speaking individuals. By including Spanish documents at your credit union, you are meeting the needs of the ever-growing population.
Spanish documents are available for all Oak Tree forms and lending documents. This includes membership documents, home equity lending, consumer lending, and business lending forms. We offer customizable form solutions that follow all state and federal requirements.
It is important to acknowledge the members and potential members who do not speak English, and we have seen this demographic continue to grow in America. The issue of language choices has come up in many of the regulations that credit unions must be compliant with. Let's look at a few of those.
Fair Lending
Has your credit union assessed the documents and services you provide or advertise and the importance of the language it is performed? It is important to ensure that once you start getting into non-English forms that you are not being discriminatory in choosing what forms you translate. There are many regulatory implications if you don't have your credit union Spanish forms and documents done properly. That is why Oak Tree is here to ensure your credit union stays compliant.
Regulation Z has much to say when it comes to the language used in your credit union advertising. This is a concern when looking at how you use your disclosures, especially in your foreign-language advertising. This is also important in your documents, forms, and even TILA/RESPA disclosures to ensure that you have continuity in the language used.
Electronic Fund Transfer Act
Regulation E goes into some requirements that affect the language used in your advertising and the necessary disclosures made available by your credit union. Oak Tree is here to ensure you have compliant Spanish disclosures available at your credit union.
A certification verifying the translation of your forms is provided to your credit union upon completion. That is another way to keep the NCUA and CFPB from knocking on your door. If you are ready to offer your members Spanish forms, then contact us today!