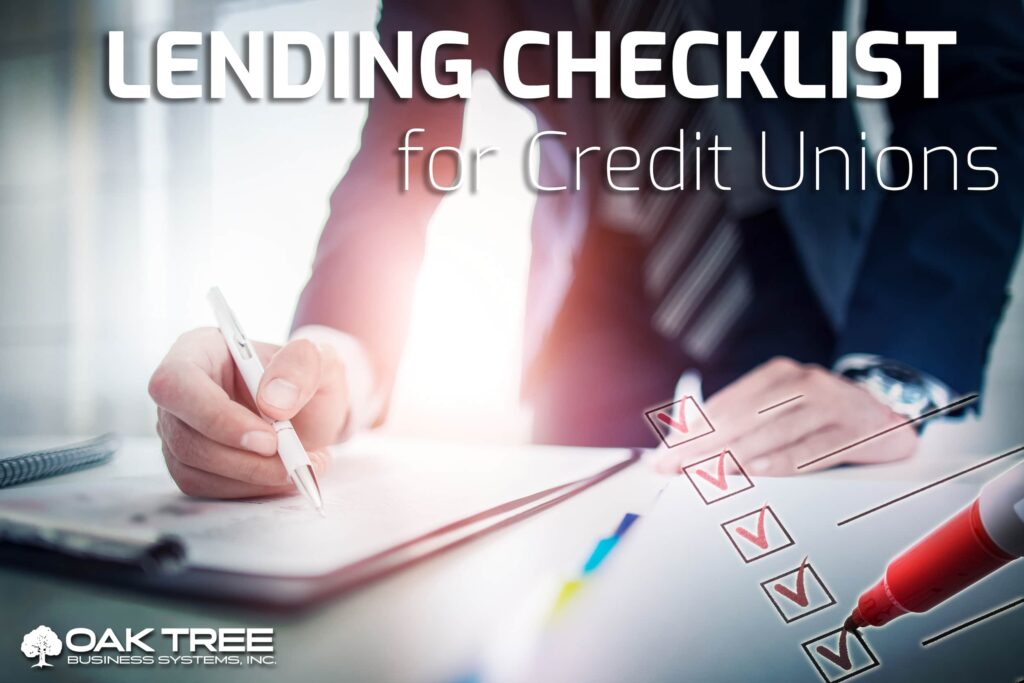 Have you heard the good news? credit union lending is on the rise. Starting in 2018, many credit unions outsold banks and it's still going strong. That's right. According to the latest Federal Reserve report, credit unions passed banks by securing more loans for credit cards and automobiles. That's great news! In light of this, we thought it would be a good idea to walk through a lending checklist for credit unions with you. We know you'll want to position yourself to take advantage of the momentum.
Lending Checklist for Credit Unions
🔲 Awareness.
Are your members aware of the different types of loans you offer? Each member has the potential to become a new loan customer. Make sure your staff is in tune with as many members as possible. Being aware of their financial situations will let you know which loan products to offer. Also, make sure you pitch mobile loan application processes, too. This may encourage shy members to initiate a loan, especially if they are unsure of their credit. They can always come in later to finish.
🔲 Forms.
Make sure you are using compliant forms. The National Credit Union Administration (NCUA) nor The consumer financial protection bureau (cfpb) take compliance lightly, and neither do we. We offer great consumer forms, as well as forms for home equity lending. We work hard to make sure our forms are compliant and accessible. Each package has several different delivery methods and will easily integrate with your data processor. The backbone of good lending is compliance. We have you covered there.
Do you have campaigns ready for each season? Do you know when to offer home equity products and when to pitch automobile loans? We have a fully-staffed marketing department that is ready to help you craft a targeted campaign that will deliver results. One phone call is all it takes to get started.
🔲 Member Checklist.
Leave it to us to have a checklist within an article about that very thing. Your staff also needs one for members, though. Nothing is more frustrating to a member than talking with a loan processor who is unprepared. Make sure your specialists have a reference list of specific items they will need from your member, according to which product they are applying for. Also, make sure to keep all necessary forms on hand in one easy-to-find place, so that starting the underwriting process is a breeze. 
Tick off the items on this checklist to prepare for the lending momentum heading your way. The ball is already in motion. To paraphrase a quote from one popular television show, "Spring is Coming." Consumers will spend through spring and summer. There are several major holidays tucked in there, after all. Positioning yourself now will allow you to ride the wave later. Help your members' accounts stay on a happy note. Do that, and their attitude towards your credit union will be the same!